This description is subject to change.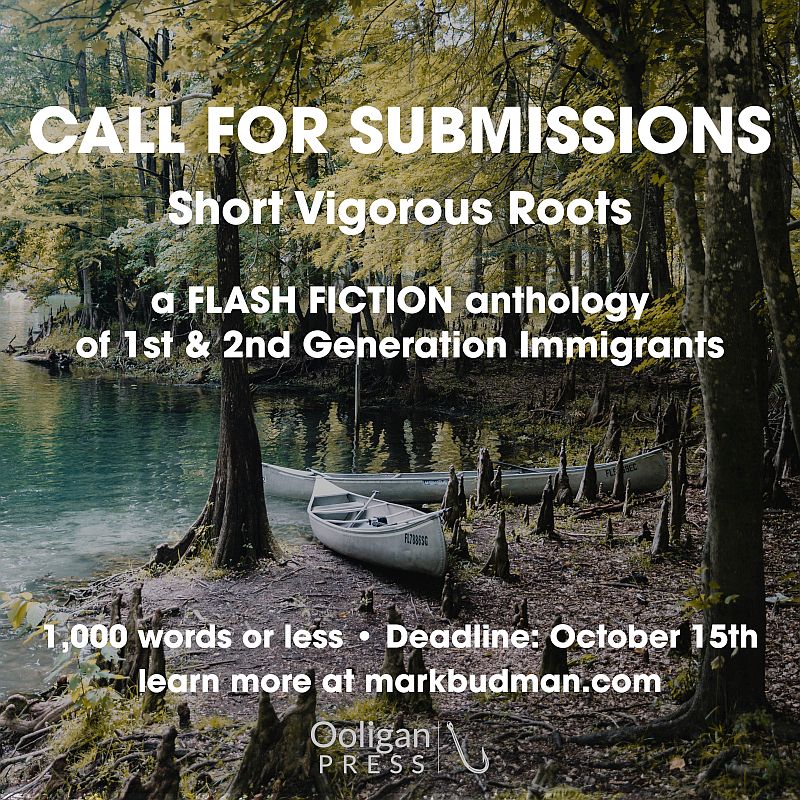 Update 12/31/20.
The submission are closed. We are done with the anthology editing.
***************************
"Short, Vigorous Roots: A Contemporary Flash Fiction Collection of Migrant Voices" is an anthology of Flash Fiction by first- and second-generation immigrants to the US and beyond, edited by Susan O'Neill and Mark Budman. We already have a distinguished university publisher, Ooligan Press, but we require a few more stories.
Each story 1000 words or fewer. Fiction only. It can be either original or previously published. You can submit up to two stories to info at markbudman.com. Please submit to this email address as an attachment. Please put "Vigorous Roots" in the subject.
The theme of immigration, broadly interpreted. We encourage writers of color, especially writers who identify themselves as Black.
Terms and conditions: One copy and $10 honorarium. The contributors are allowed to republish their pieces with acknowledgement of this anthology.
Submissions will remain open until October 15, 2020, but may close early should the anthology fill.
Look forward to reading your stories,
Susan and Mark